BTS Siam Station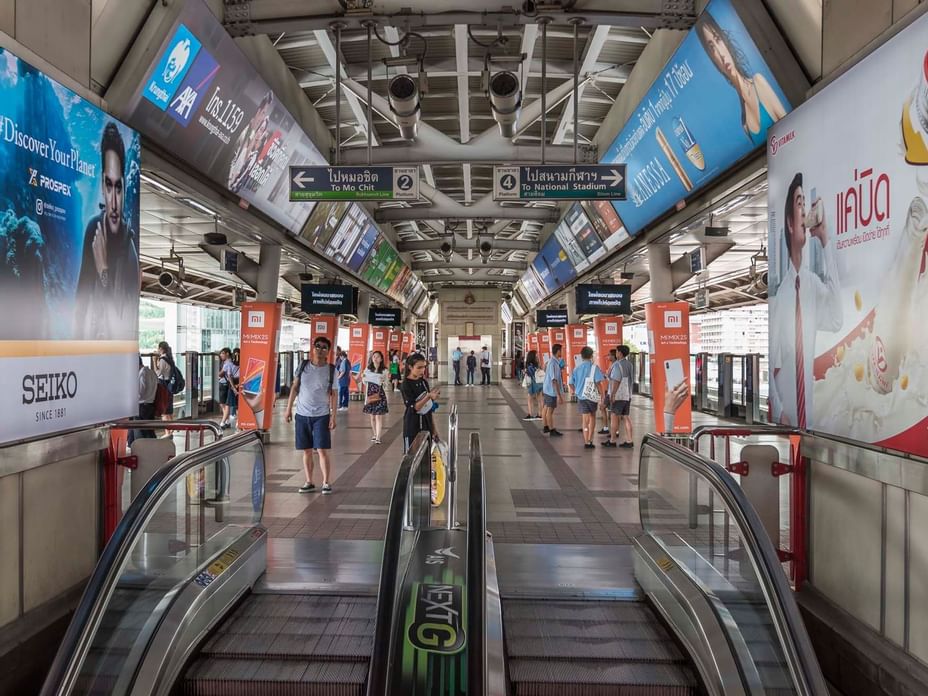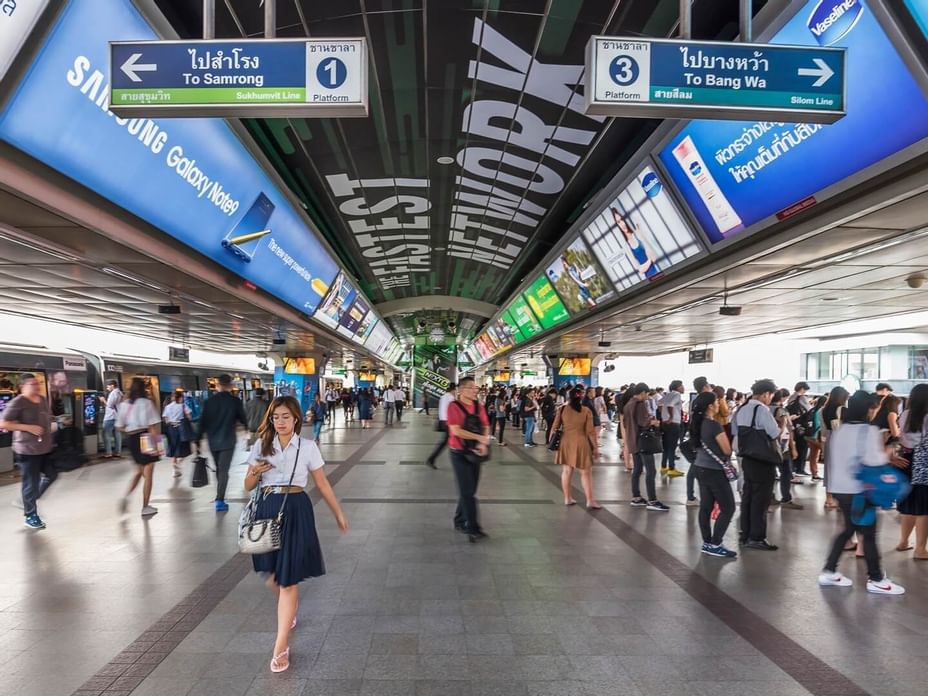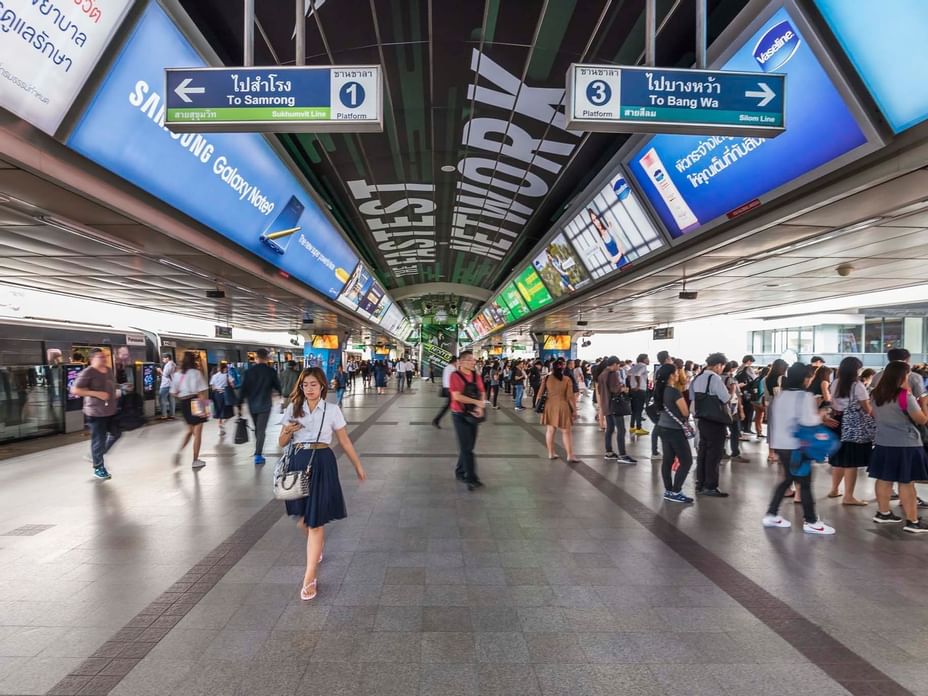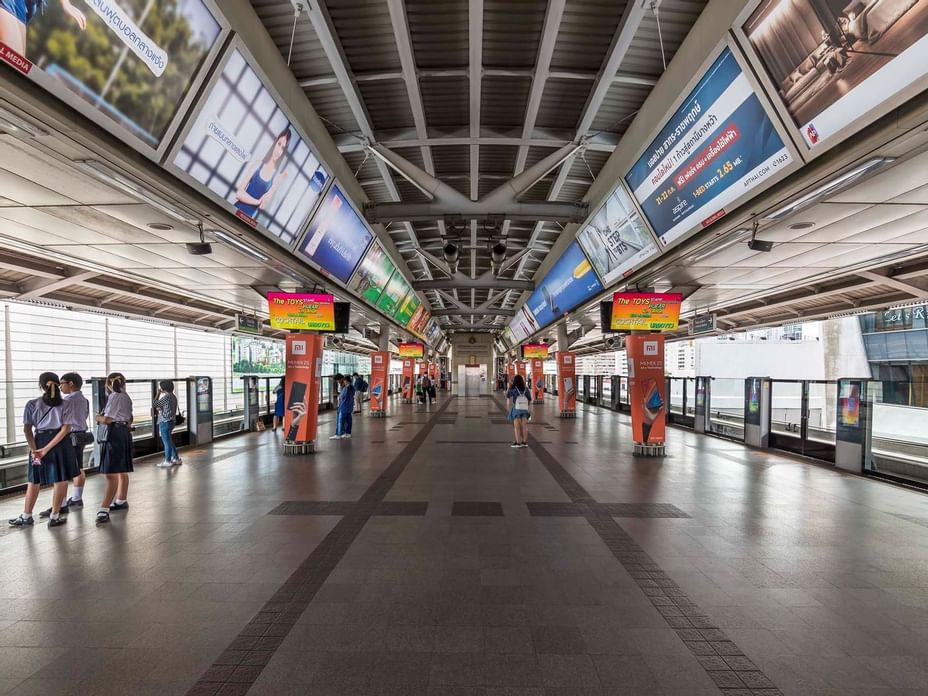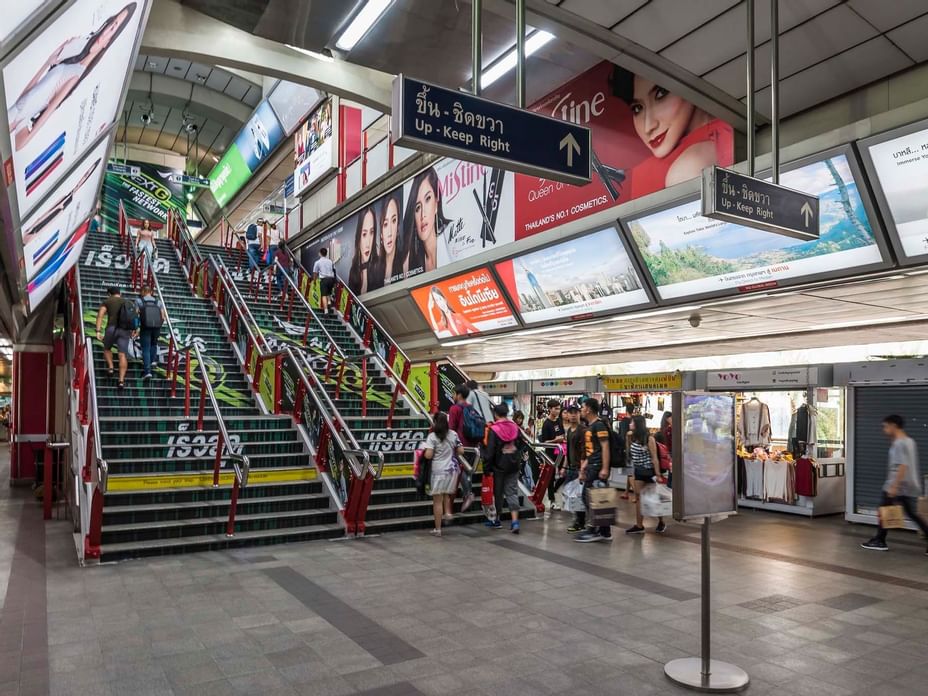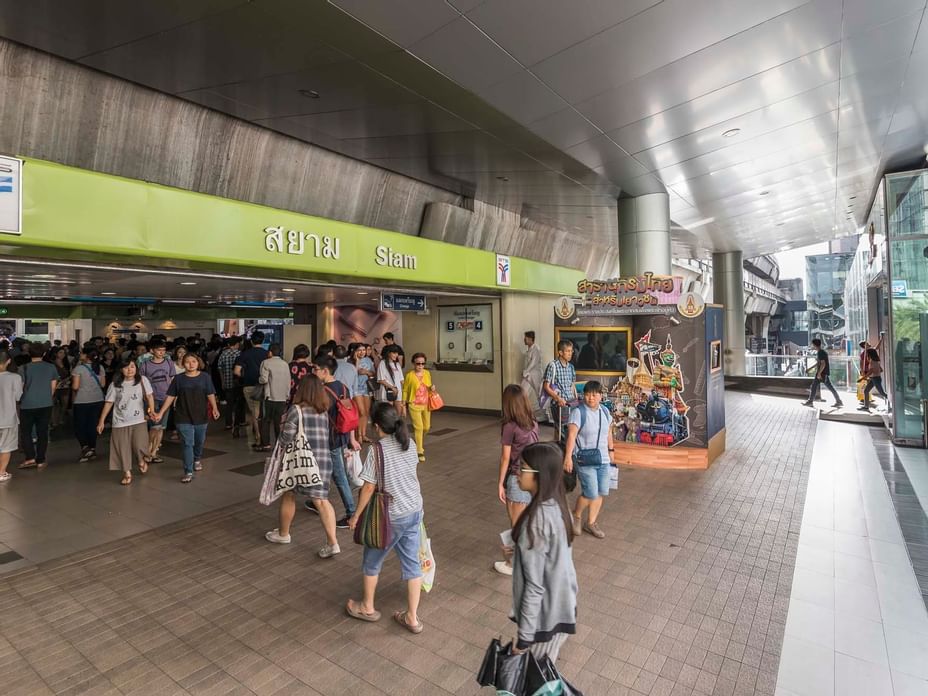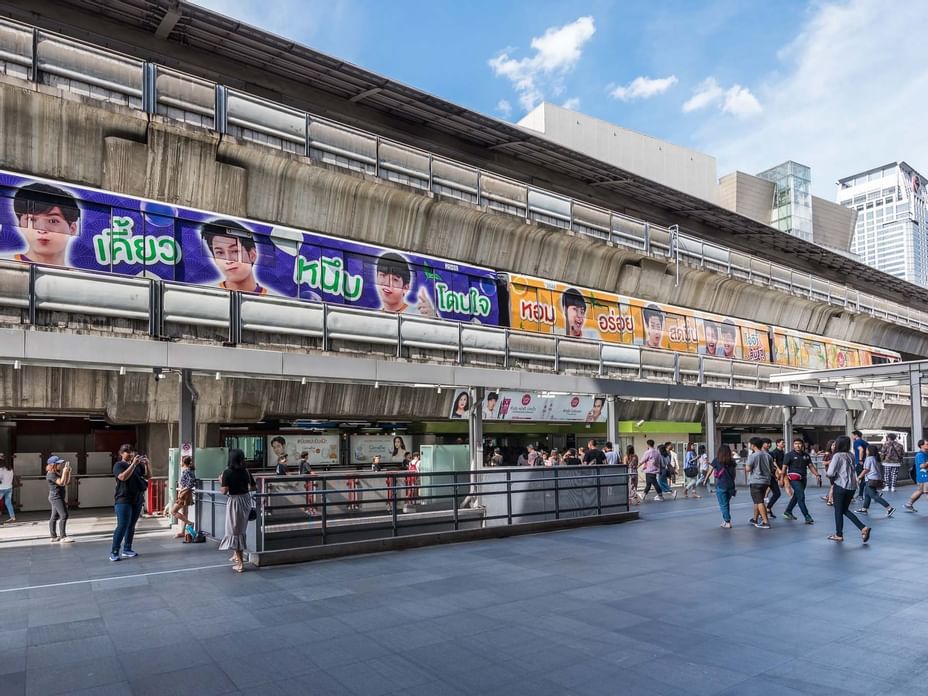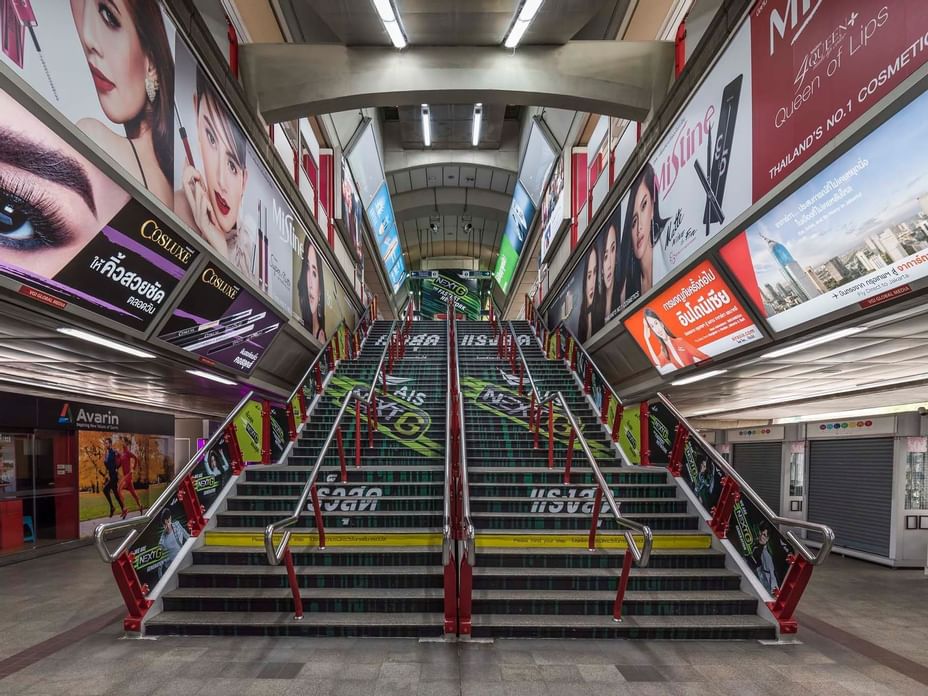 Many would tell you that Siam is the best place for everything fashionable and trendy in Bangkok. One of the best ways to reach this entertainment hub is through the BTS Siam Station.
The BTS, also known as the Bangkok Mass Transit System is the city's famous rapid transit system and has a total of 35 stations situated across two lines. The Siam Station is situated in the Pathum Wan District of Bangkok and is the busiest station along the entire system; it caters to more than 40,000 passengers on a daily basis.
The best part about the BTS Siam Station is that it is directly linked to some of the biggest shopping and entertainment attractions in the region. This has been done with the use of sky-bridges and examples of places that can be accessed from the station include Siam Paragon and the Siam Center.
The skywalk, an elevated walkway, further connects the station to locales such as Central World Plaza and the Chit Lom Station. If you're looking to explore the magnificence of Siam, then the BTS Siam Station is definitely the right place to start your adventure.
Rama I Road 10330 Krung Thep Maha Nakhon Thailand