The Bangkok National Museum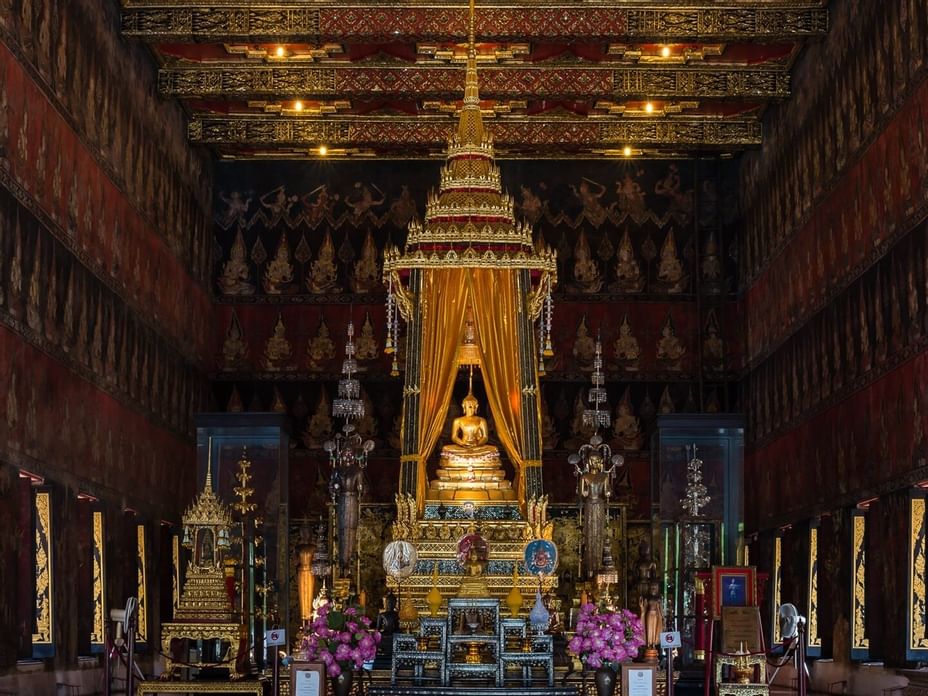 Hailed as the biggest museum in Southeast Asia, the Bangkok National Museum is a place that will awe you with its sheer size. It is best explored on a guided tour, which are conducted twice a week.
The majority of the museum structure is from the era of Prince Wang Na, and comprises of a part of his palace that was built in 1782. The building was converted into a museum a century later, and today is considered to have one of the most extensive collections of artefacts in the region.
Spread across three halls, each with a different theme, the museum will provide you with a chance to truly get in touch with the history of the country. The History Wing is probably the most fascinating, with artefacts from the Ayutthaya battles and Bangkok-era events being on display. The Decorative Arts and Ethnology section will give you a glimpse into the creativity of the Thai people, while the wing dedicated to Archaeology and Art History speaks their stories through paintings dating as far back as prehistoric times.
Na Phra That Alley 10200 Krung Thep Maha Nakhon Thailand
Wednesday09:00 - 16:00
Thursday09:00 - 16:00
Friday09:00 - 16:00
Saturday09:00 - 16:00
Sunday09:00 - 16:00