Terminal 21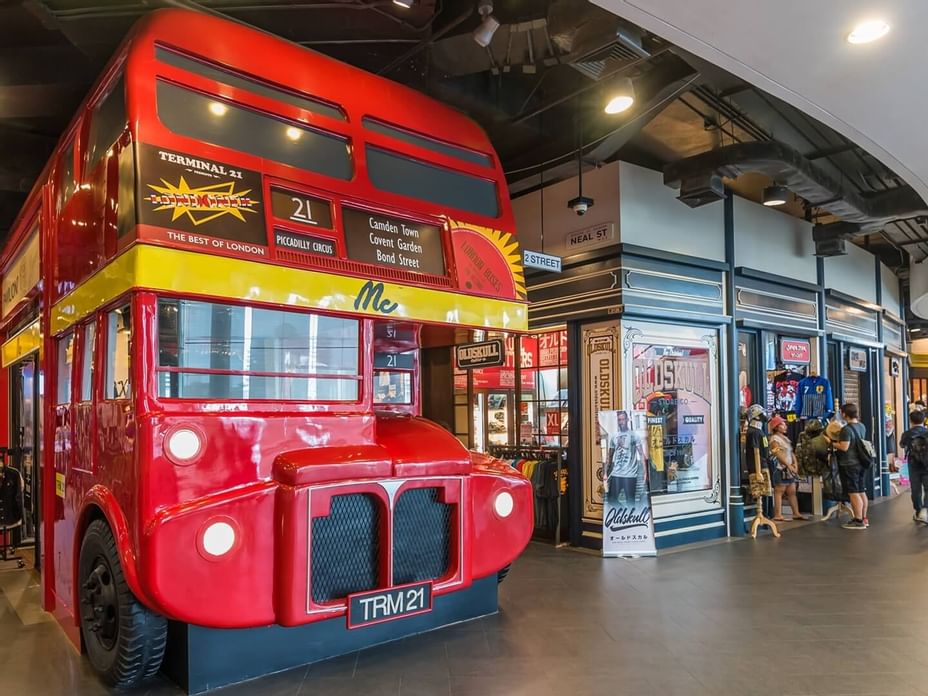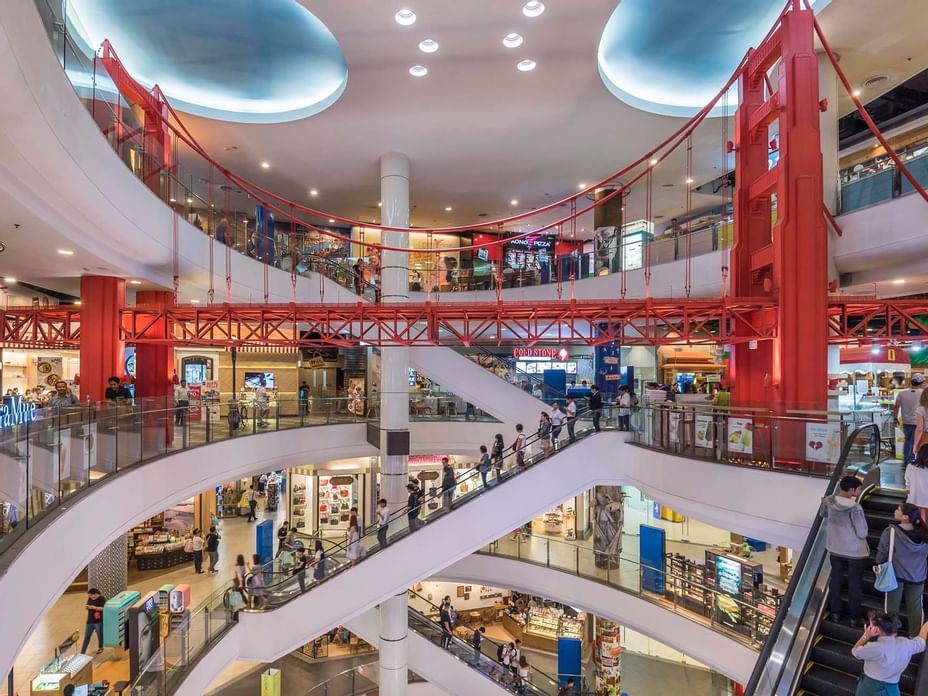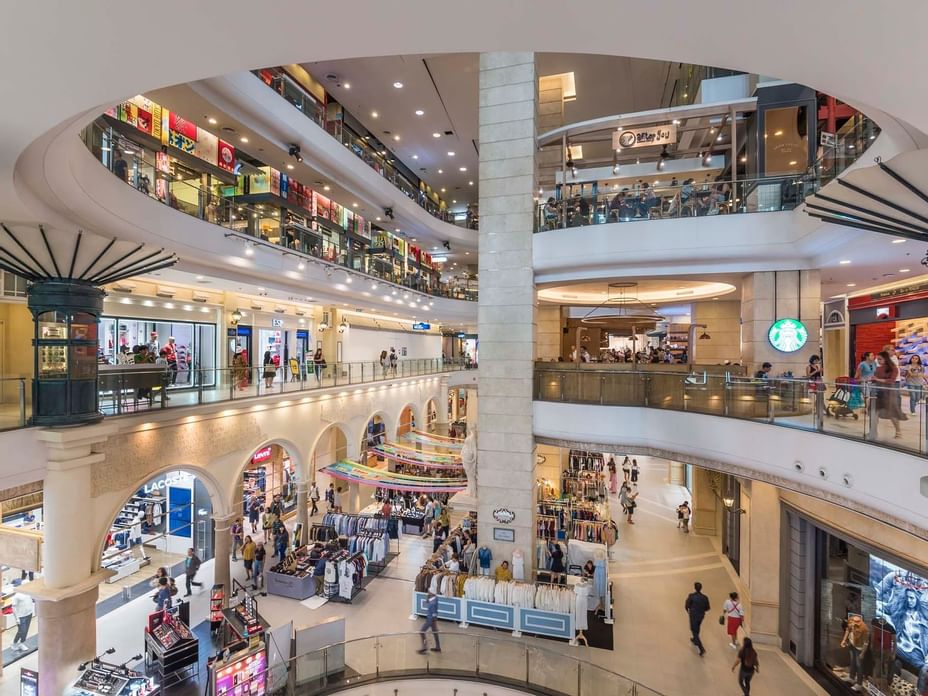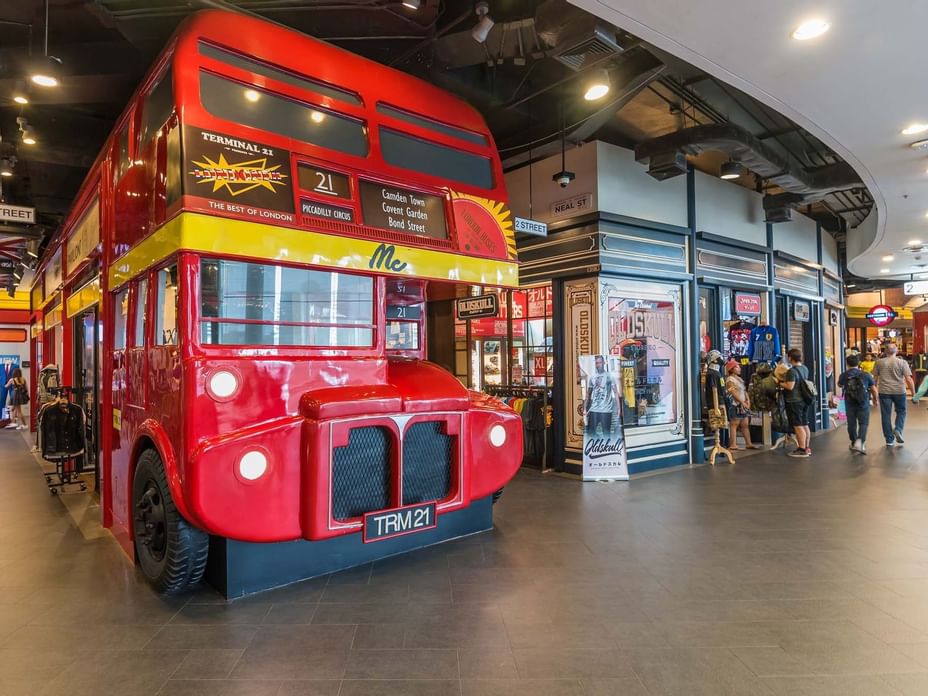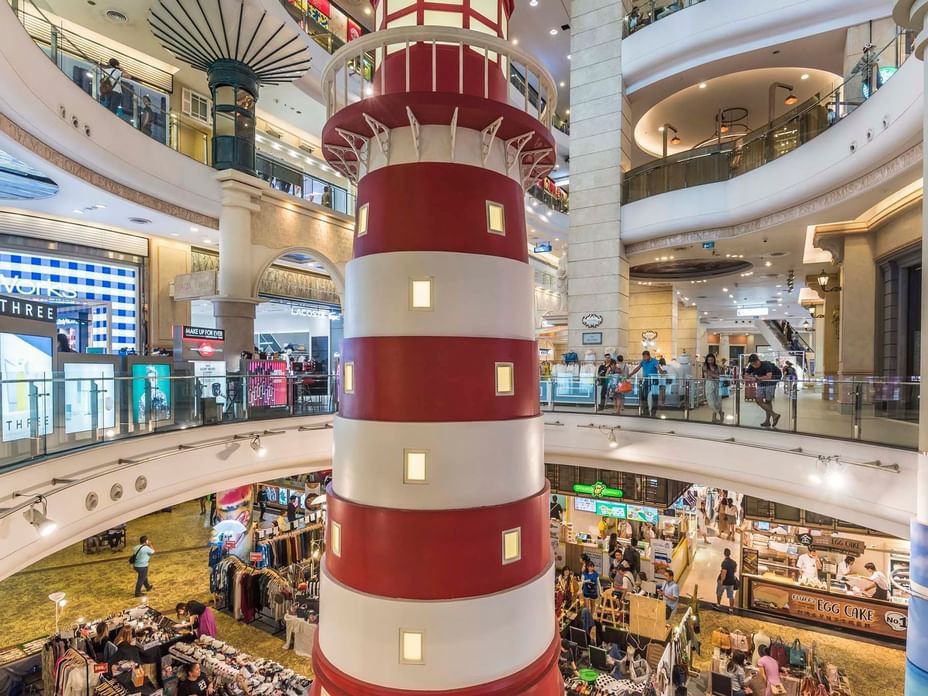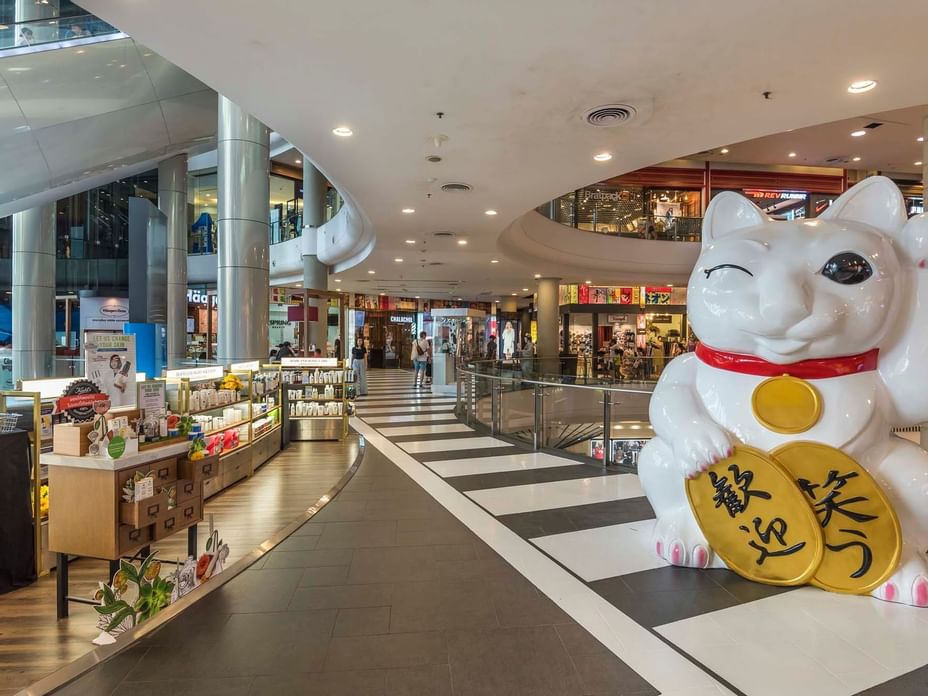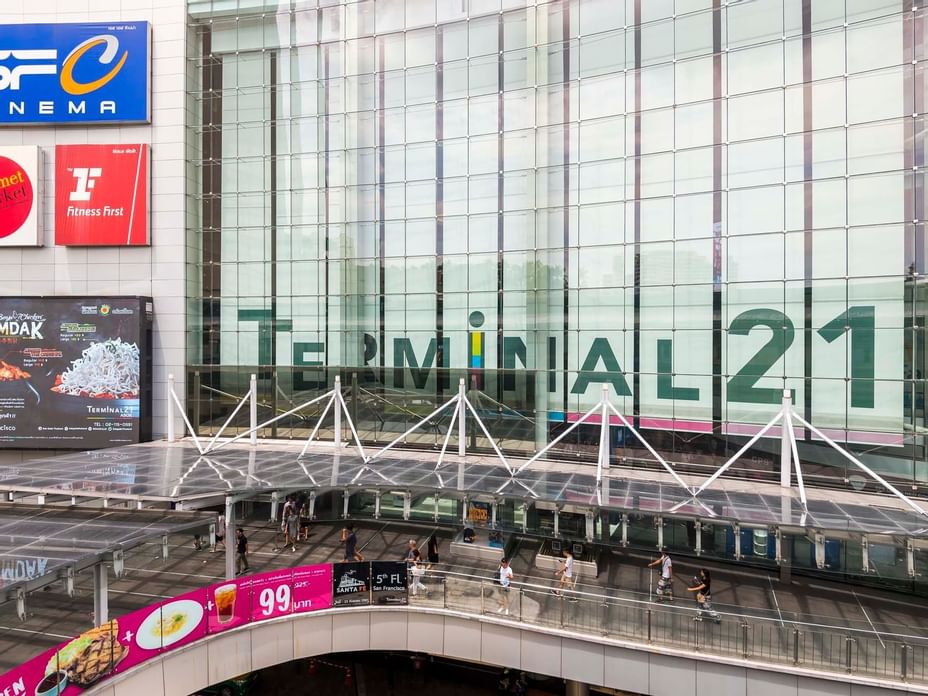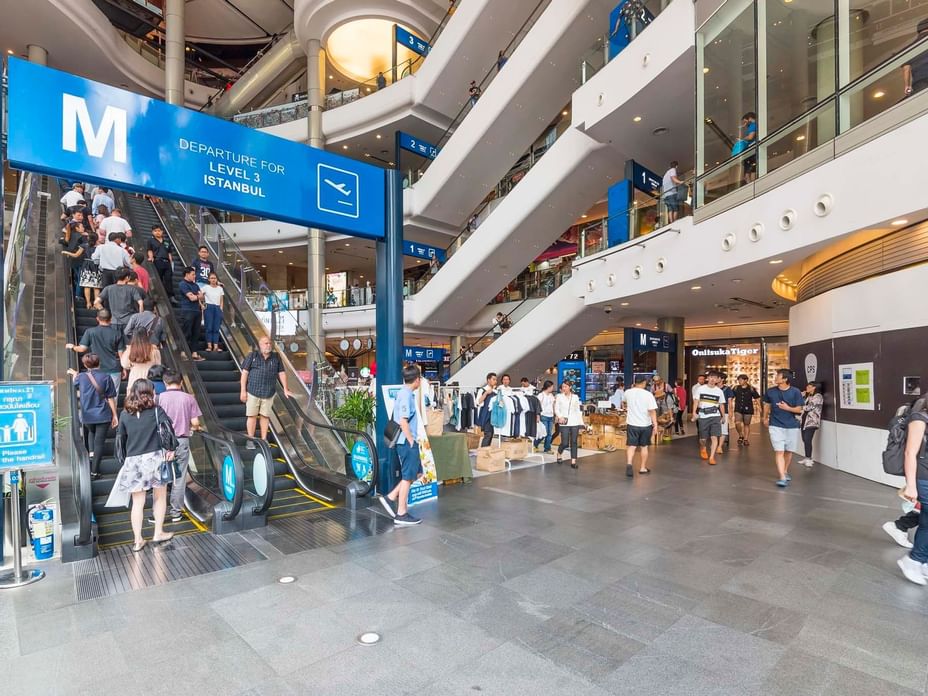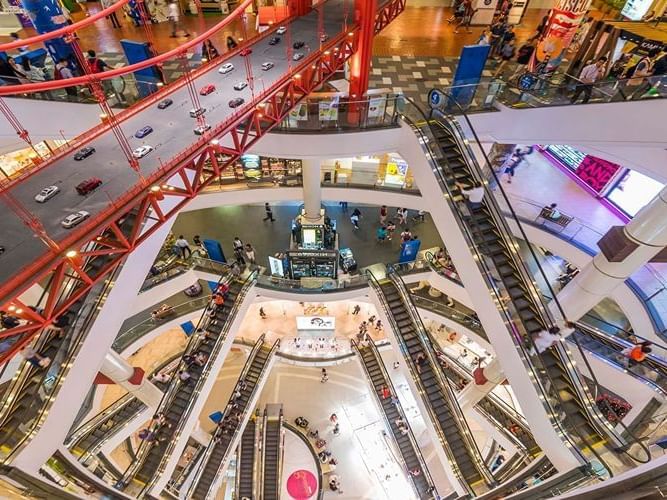 It's not always that one gets to travel the world by visiting a single shopping mall, but this is the case where Bangkok's iconic Terminal 21 is concerned.
The shopping mall has been purposefully designed to resemble an international airport, and rightfully so because international "travels" do take place within. The mall boasts eight floors, with each being based on a famous destination the world has to offer. These include the Caribbean, Rome, Paris, Tokyo, London, Istanbul, San Francisco, and Hollywood.
Each section has been designed to reflect the destination-theme with the shops and outlets featured within it. For example, the floor associated with Rome features luxury boutique brands while the Hollywood section boasts the mall's cinema, spa and fitness centre.
The themed sections have also been meticulously designed with elements and motifs from the regions they are based on. The London section, for example, is decorated with the city's famous red phone boxes, double-decker buses, and even a replica of the Tower Bridge. The Tokyo section also features a range of similar motifs, such as sculptures of Sumo, Samurai and Torii, and the floor is designed to resemble famous Japanese markets such as the Nakamise-Dori market. This is definitely an experience you're bound to remember for a lifetime.
88 Soi Sukhumvit 19 10110 Krung Thep Maha Nakhon Thailand
Monday10:00 - 22:00
Tuesday10:00 - 22:00
Wednesday10:00 - 22:00
Thursday10:00 - 22:00
Friday10:00 - 22:00
Saturday10:00 - 22:00
Sunday10:00 - 22:00