Khaosan Road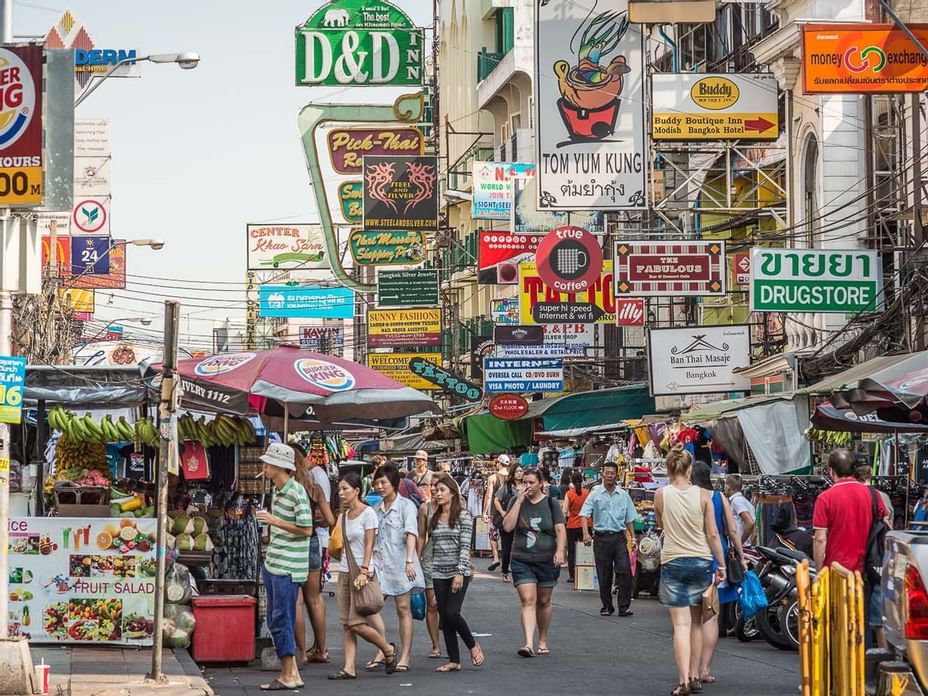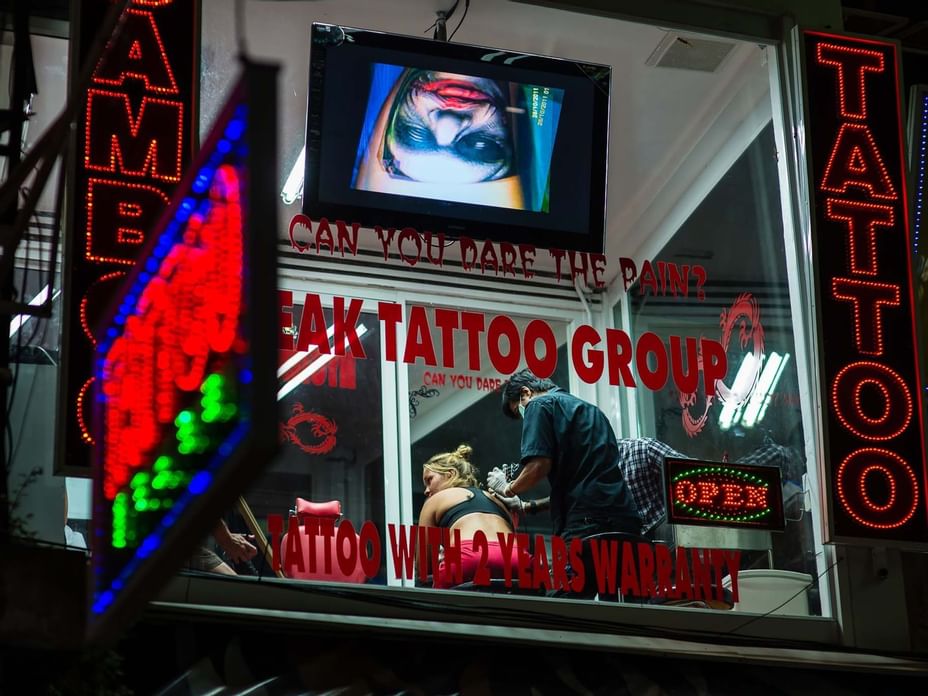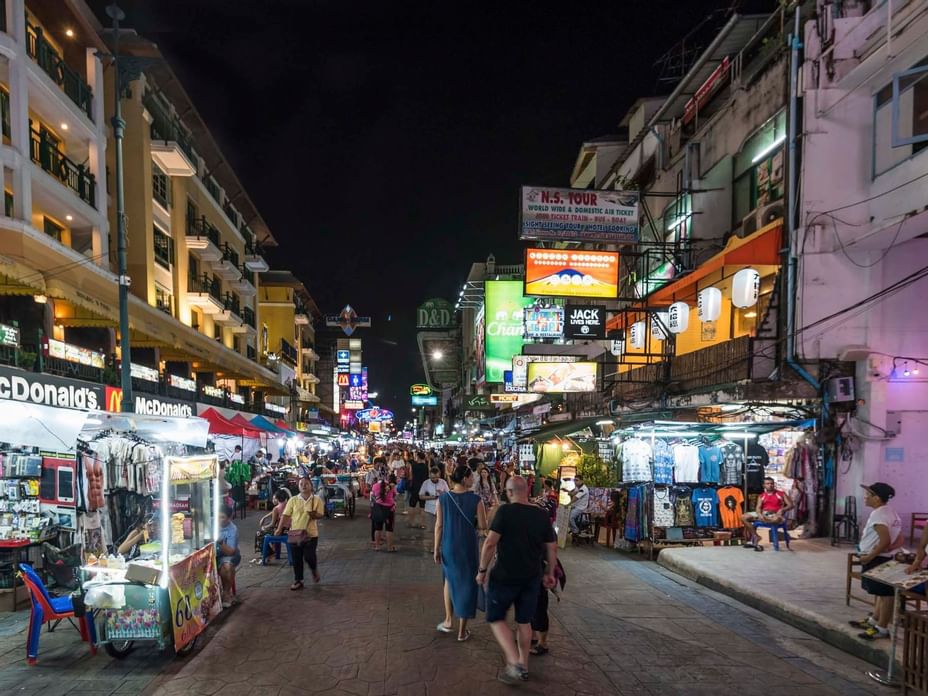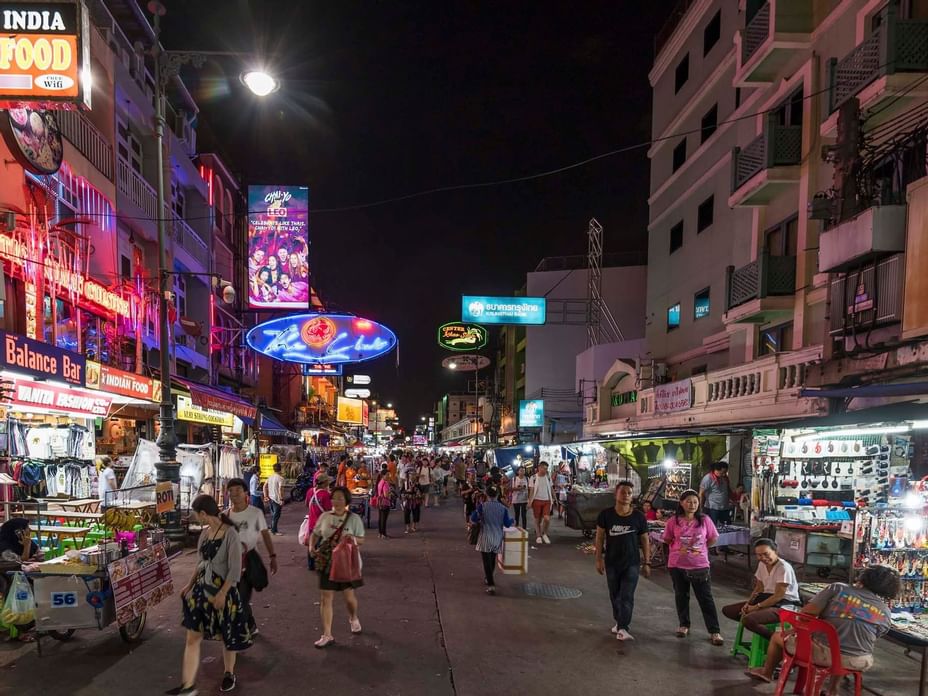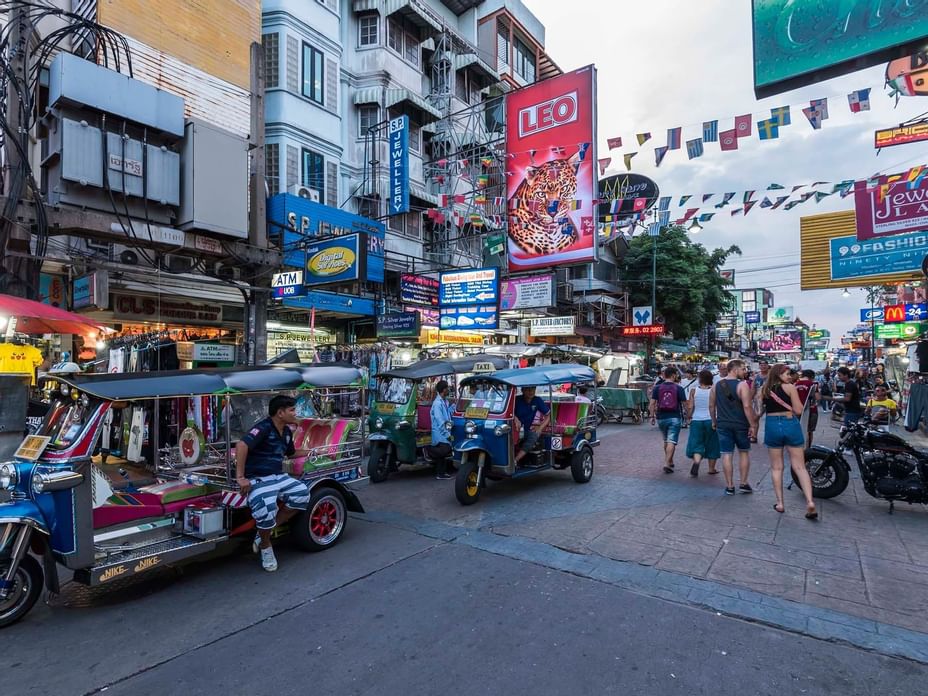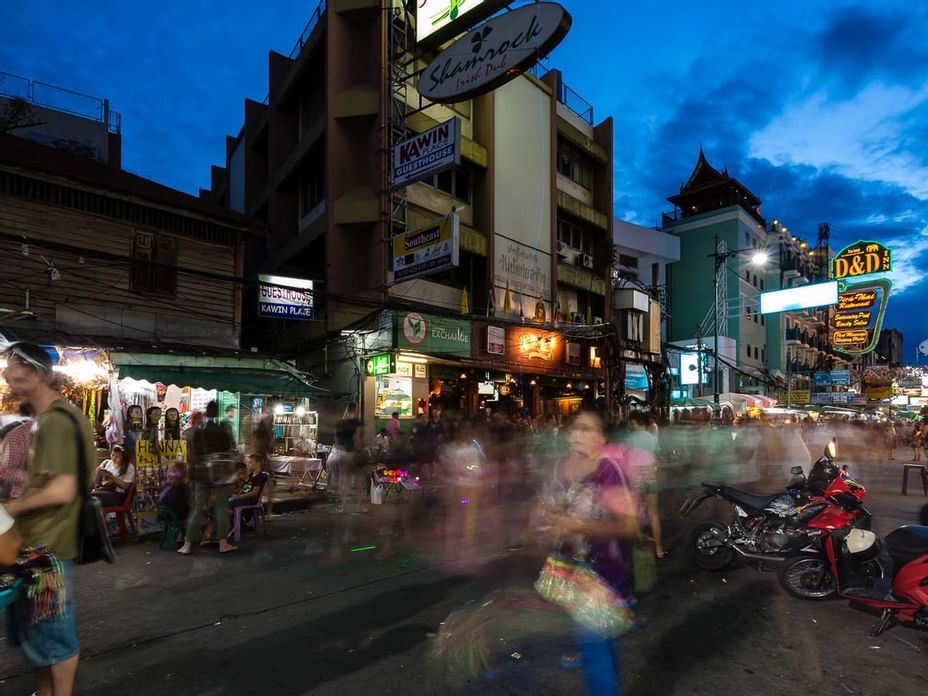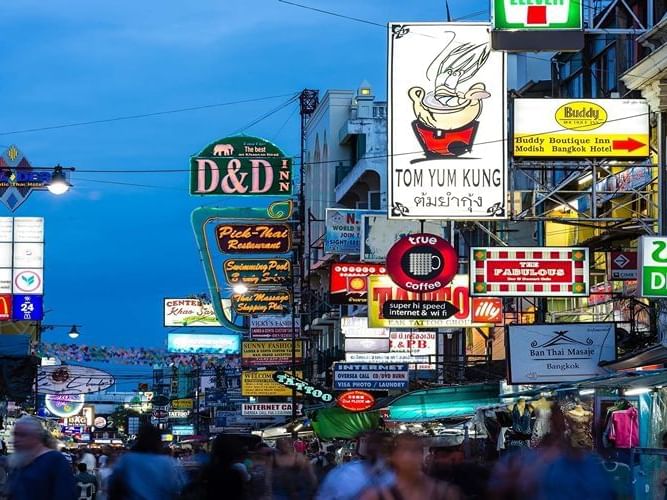 Referred to as the "Centre of the Backpacking Universe" in the famed book The Beach, Khaosan Road in Bangkok is renowned among backpackers and budget travellers the world over and is well worth a visit.
Upon reaching Khaosan Road, expect to be swept off your feet by the hustle and bustle of activity that seems never ending. The shops sell a variety of items ranging from clothes to souvenirs and handicrafts. To the north of the Road, you will come across the Banglamphu Market which is a brilliant place to haggle and purchase all manner of brand named items.
Khaosan Road is also filled with a myriad of street carts selling traditional Thai dishes such as Pad Thai, roti and falafels. The adventurous traveller can even sample a variety of bugs that are sold at numerous carts!
The nightlife scene here is particularly notable and caters to all kinds of varied tastes. Some of the famous stops include the Brick Bar, which has a live band playing upbeat pop songs. The Day of the Dead bar is another top pick for its rock tunes, Mexican food and lots more.
Thanon Khao San 10200 Krung Thep Maha Nakhon Thailand