Damnoen Saduak Floating Market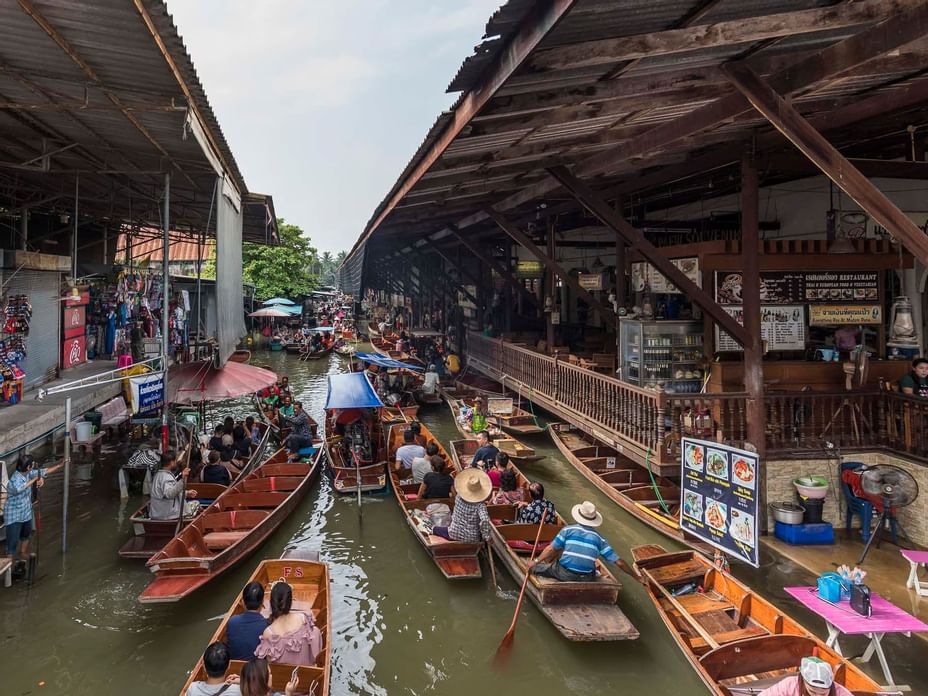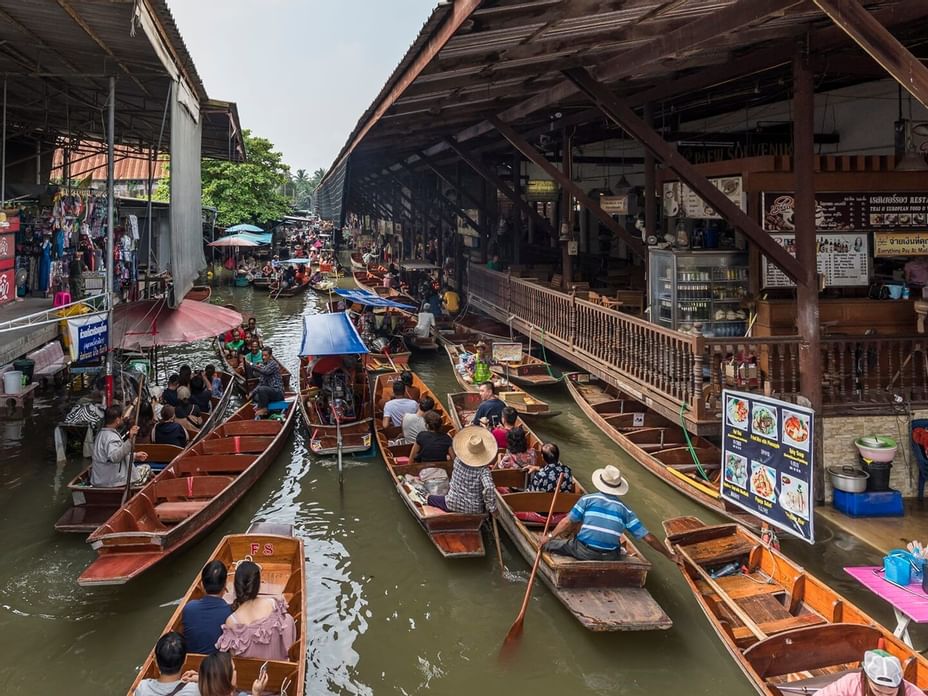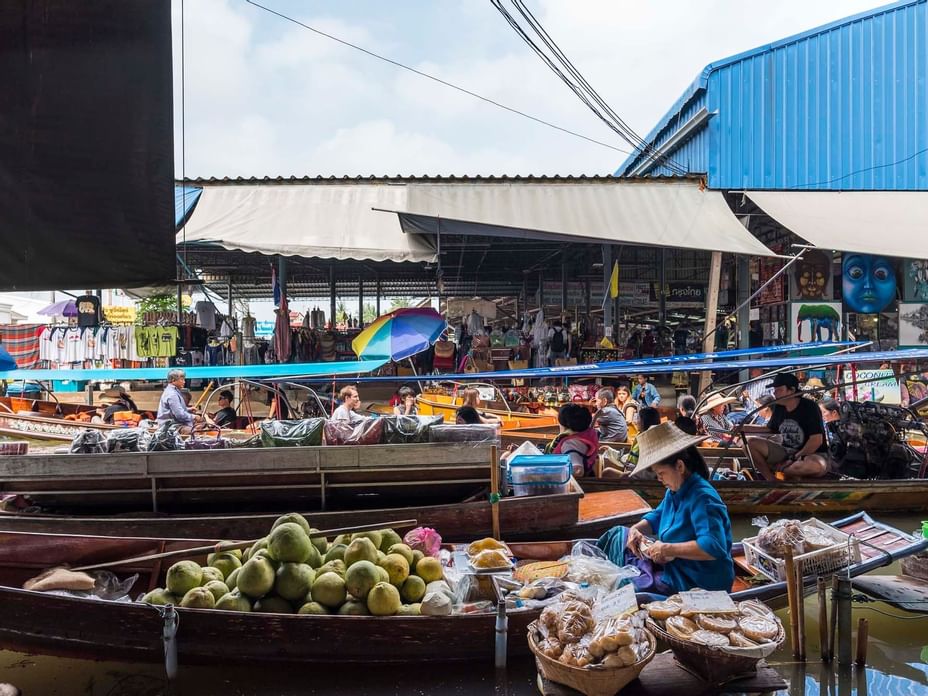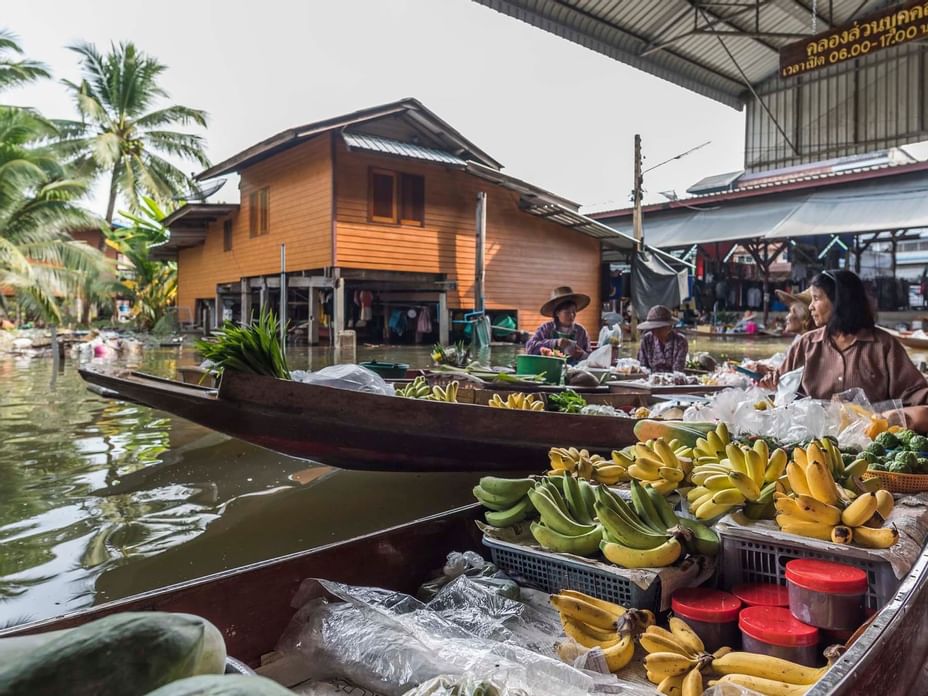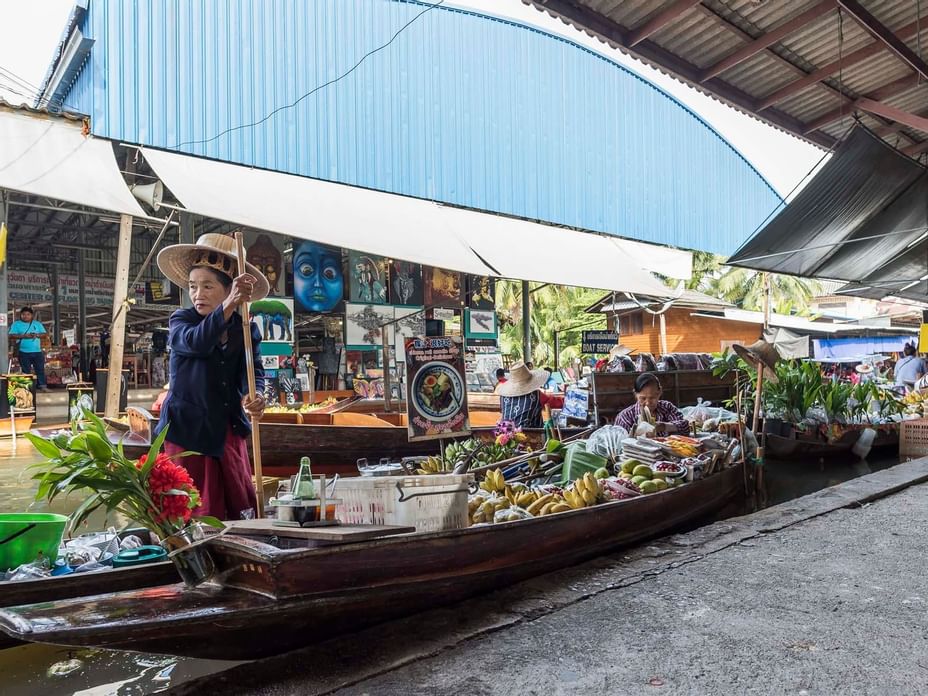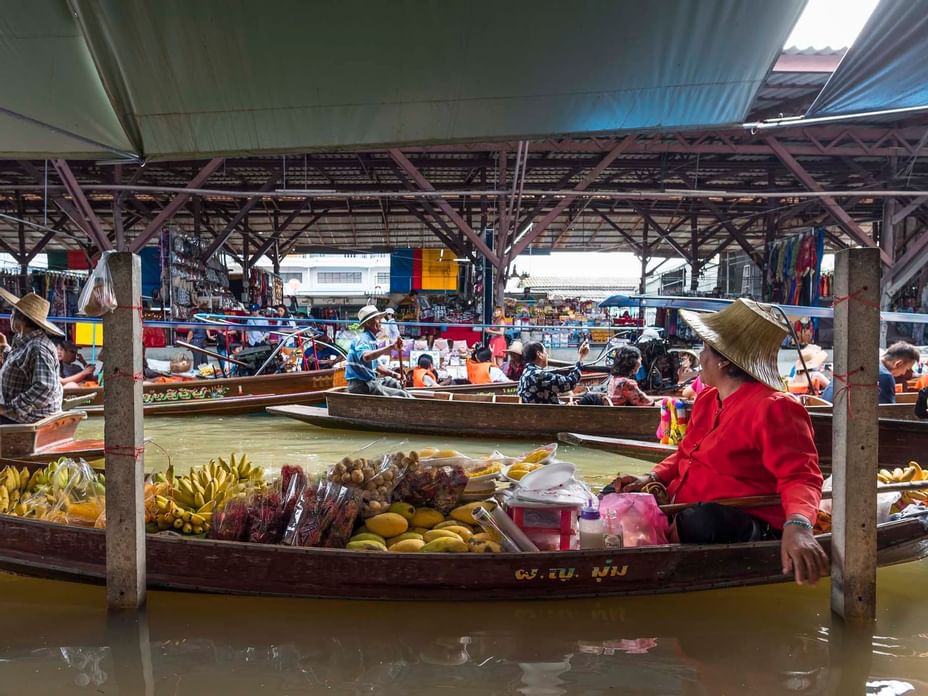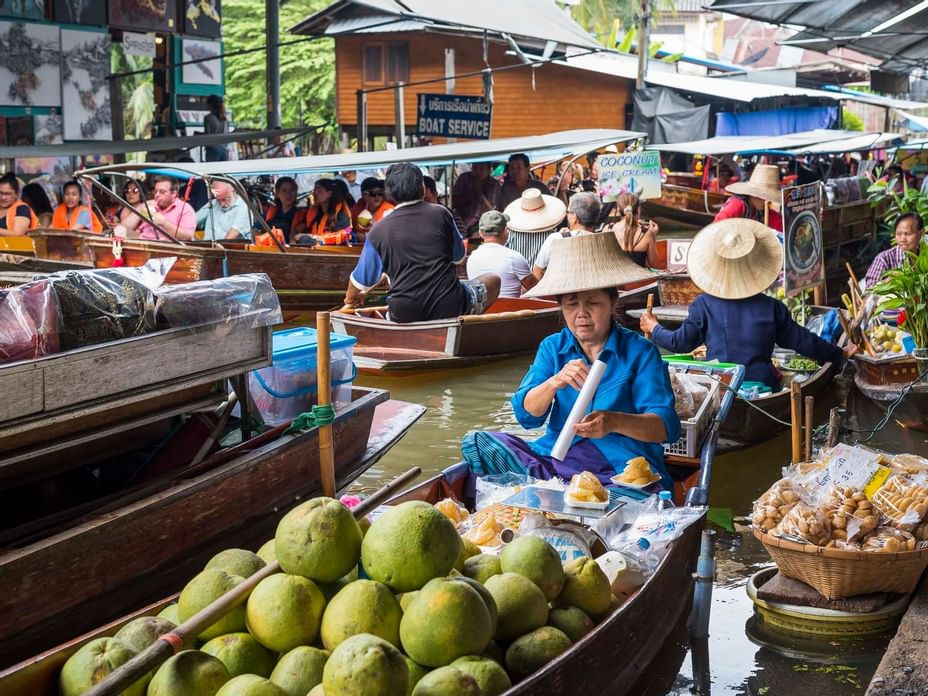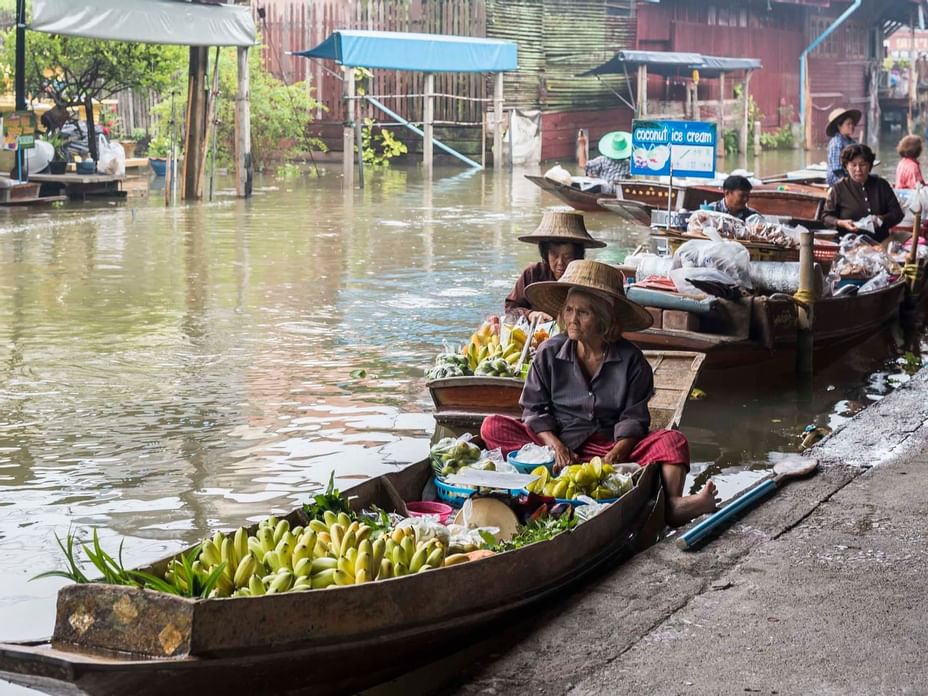 The Damnoen Saduak Floating Market is a vibrant and fascinating part of exotic Thailand. One of the nation's most famous markets of this kind, Damnoen Saduak provides a true insight into traditional Thai lives.
Morning hours see the river waters of the district, packed with hundreds of vendors on small rowing boats selling copious amounts of exotic, fresh fruits and vegetables, agricultural produce as well as authentic, local sweets, delicacies and souvenirs.
Guided sightseeing tours take visitors on traditional long-tail boats, paddling between countless vendors while providing one with plenty of cultural stories and context. Some tours also feature stops at the coconut farm to demonstrate the process of making coconut sugar! The floating market is open from 07:00am to 12:00pm, so tours usually have a very early start.
หมู่ที่ 9 ตำบล ดำเนินสะดวก อำเภอ ดำเนินสะดวก ราชบุรี 70130, Thailand 70130 ตำบล ดำเนินสะดวก Thailand
Monday07:00 - 12:00
Tuesday07:00 - 12:00
Wednesday07:00 - 12:00
Thursday07:00 - 12:00
Friday07:00 - 12:00
Saturday07:00 - 12:00
Sunday07:00 - 12:00