Overview
Maitria, a lifestyle brand by Chatirum Hotels & Residences, has been created for today's sophisticated and savvy independent or group travellers, for both business and leisure purposes, who seek extraordinary, authentic and personalized experiences with a unique Thai touch. If you are seeking a Bangkok serviced apartment, then this is the right place to be.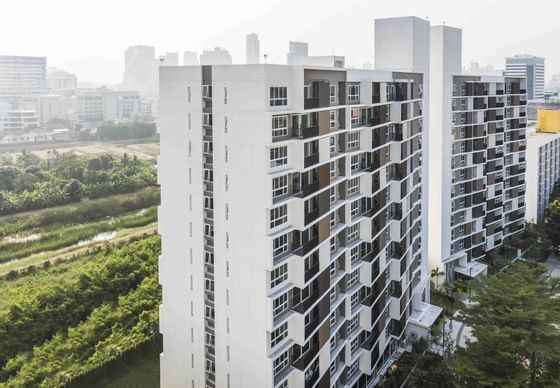 About Hotel
Our serviced residences in Bangkok are located on the 12th – 14th floors and come with Bangkok city views. Each residence offers complimentary Wi-Fi and maid services. One-Bedroom and Two-Bedroom Serviced Residences come with fully equipped kitchens and a large living area.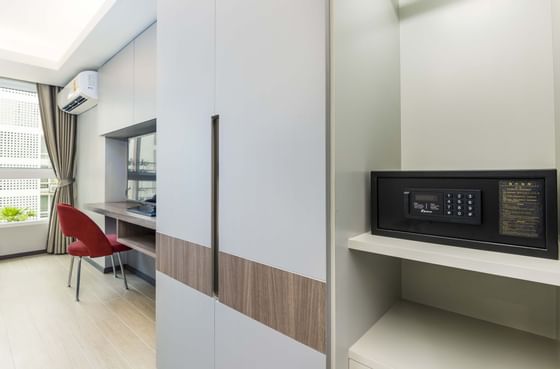 Awards
Our esteemed guests have been a constant source of support in this journey, encouraging and enabling us to give our best, while we look to find ways to serve you better.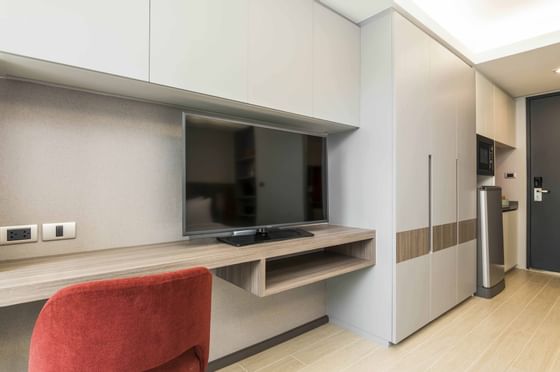 News
Stay up-to-date with our Bangkok hotel news, promotions and announcements.