Temple of the Reclining Buddha (Wat Pho)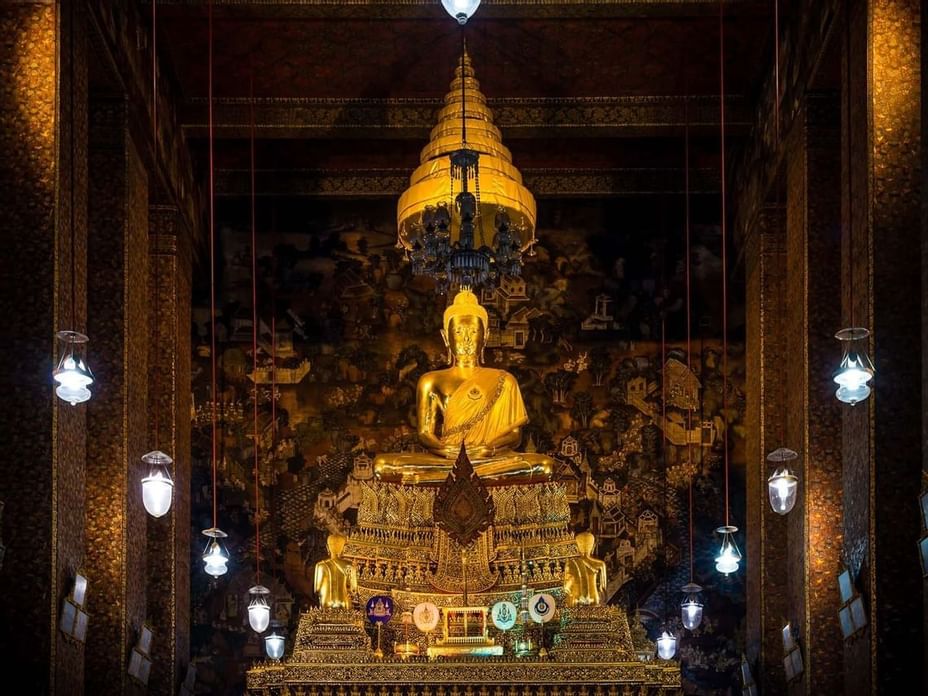 Perhaps Bangkok's most visited religious attraction, the Temple of the Reclining Buddha or Wat Pho is a one of a kind spiritual site in the Thai capital and is well worth exploring.
The main feature of the Wat Pho, which is one of the oldest Buddhist temples in all of Bangkok, is the 46 metre long Buddha statue that has been carved in a reclining position. The Buddha is covered completely in gold leaf and has feet that are around four meters long made completely with symbolic mother of pearl decorations.
The mighty structure of this statue is absolutely awe-inspiring. In addition to the immaculate precision of craftsmanship, it was created out of precious materials where the soles of the statue are inlaid with mother of pearl featuring over 100 auspicious signs of the Buddha.
The Wat Pho is also home to a renowned massage school that has been in existence since 1955. Before completing your tour around the temple, drop by and get yourself a soothing traditional Thai massage.
2 Sanam Chai Road 10200 Krung Thep Maha Nakhon Thailand
Monday08:00 - 18:30
Tuesday08:00 - 18:30
Wednesday08:00 - 18:30
Thursday08:00 - 18:30
Friday08:00 - 18:30
Saturday08:00 - 18:30
Sunday08:00 - 18:30