Lumpinee & Rajadamnern Stadiums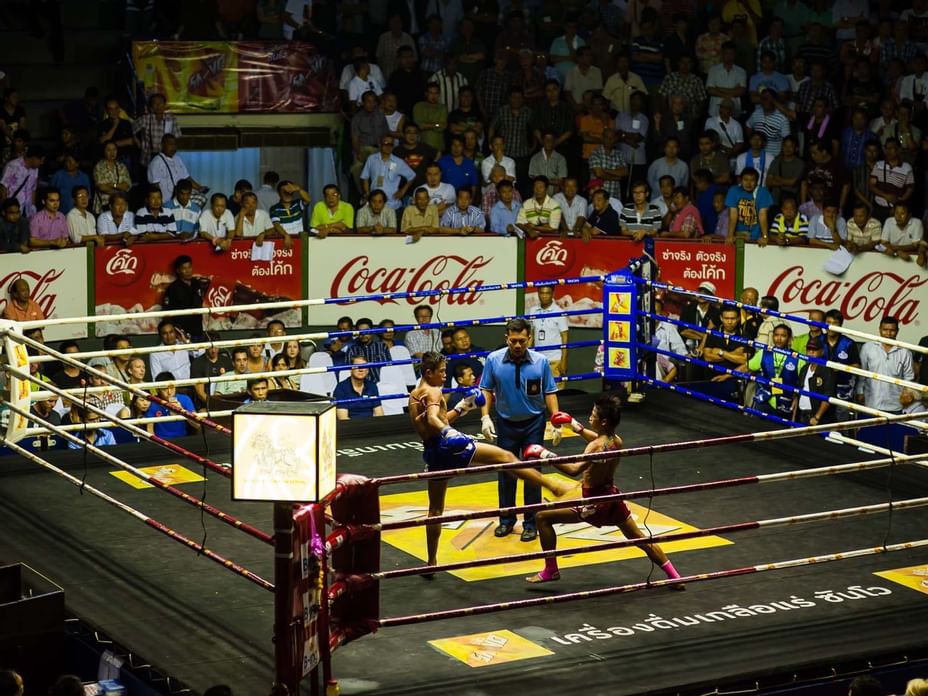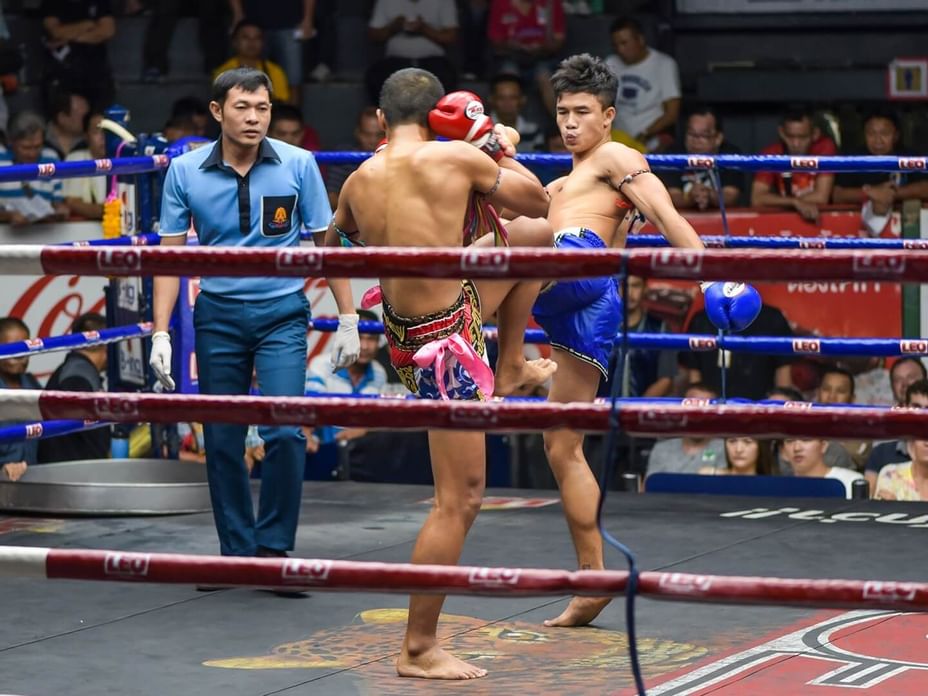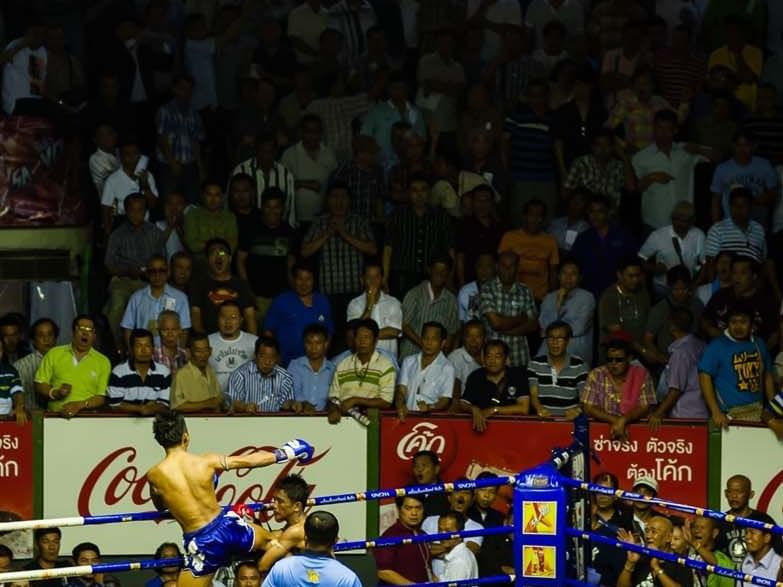 Thai boxing or Muay Thai is not just a sport, it's an art and a passion shared by all who love the clash of muscle against muscle; in Bangkok, the Lumpinee and Rajadamnern boxing stadiums are two of the best places to see this traditional martial arts.
The Lumpinee Boxing Stadium which moved to its new location in 2014 hosts Muay Thai fights every Tuesday, Friday and Saturday; here one can witness fighters relentlessly striving to bring their opponent down, each with their own "armour" of valour and might. The fighting is frenetic and made even more so amidst the lively local crowd.
As well known as Lumpinee is the Rajadamnern Boxing Stadium, a long time favourite for those wishing to witness Muay Thai. Establish in 1945, this stadium hosts fights on Monday, Wednesday, Thursday and Sunday and has featured some of the legends of the sport.
A part of experiencing Muay Thai is to join in the somewhat chaotic cheering (and jeering!) of the crowd. Since betting is also allowed the atmosphere can get quite intense and makes for a memorable night of martial arts.
1 Ratchadamnoen Nok Road 10200 Krung Thep Maha Nakhon Thailand
Monday17:00 - 22:00
Wednesday17:00 - 22:00
Thursday17:00 - 22:00
Sunday17:00 - 22:00